4 tags
"Say these things and encourage the people and tell them what is wrong in their..."
– Titus 2:15 NCV
18 tags
Growing in Discernment
Jesus lived His life by discernment. His discernment was not based on the superficial senses of His flesh, it was the result of His intimate communion and relationship with His Father God. This same gift of discernment is available to you and me through our relationship with God. So how does it work? Before you do anything, you must quickly check with your spirit to see if the thing you are...
Chasing the Start: Tell me more about the infinity... →
chasingthestart: Tell me more about the infinity of souls or where one goes when they die or how the throat seizes up at one of the most crucial moments of self Revelation in the form of verbalization and why it is that everything is based on three little words that hold absolutely nothing because they mean…
4 tags
"…putting ourselves down represents another twisted form of pride. God..."
– Beth Moore, "Breaking Free"
6 tags
In Love.
PRAISING God right now!!! Had some wonderful fellowship tonight with some Spirit-led young women. Blessed beyond my imagination. I'm falling in love with Jesus…AGAIN. I believe we all go through some really rough patches in life, in our walk with Christ and I can honestly say the Creator has finally captured my heart again. Or perhaps I've finally let him. :) Breaking free.
21 tags
Teach with Your Life
The Spirit makes it clear that as time goes on, some are going to give up on the faith and chase after demonic illusions put forth by professional liars. These liars have lied so well and for so long that they've lost their capacity for truth. They will tell you not to get married. They'll tell you not to eat this or that food - perfectly good food God created to be eaten heartily...
10 tags
"Welcome with open arms fellow believers who don't see things the way you..."
– Romans 14 (The Message)
7 tags
How to Develop Your Gifts
People ask me all the time how to discover and develop the gifts God has given them. Here are a few helpful steps that I've discovered: 1. Focus on the strengths God gave you. Concentrating on your strengths will help you fulfill the calling God has put on your life. 2. Exercise your gift. Find something you like to do and that you do well, and do it over and over again. Want to know...
"Tiffany artisans work with the same dedication to art as a filmmaker, musician,..."
– cinematographer Darius Khondji (via tiffanyandco)
"Take my hand And lead me to salvation Take my love For love is everlasting..."
– Les Miserables Finale (via regardingsamuel)
11 tags
"So many people don't ever learn to celebrate difference…together..."
– Brian Houston, Pastor, Hillsong
18 tags
a beautiful revelation
Perfection does not exist. Perfection is unachievable and unattainable. This is a beautiful thing! I believe that artists/creators/composers often put so much pressure on themselves and those they lead to be perfect. We need to work on coming to terms with the fact that this is impossible. It is an impossible and time-wasting feat we so often try to achieve. How about QUALITY as opposed to...
it's not about me.
Finding myself lost for once. I'm torn between two things I love and it seems like I can only choose one. To have more than one area of giftedness in the arts seems more like a curse at the moment. I love both. How do I go about choosing which one to pursue first, because surely I cannot devote time to both…can I? It did not work very well this semester…or is it possible that...
15 tags
7 Ways to Practice Peace
Taken from a Joyce Meyer devotional I've been reading. Living in God's peace is vital to enjoying life. I believe that one of the keys to living with peace in your life is taking small steps toward peace every day. Here are a few tips you can use to develop a more peaceful lifestyle. 1. Be selective with how you spend your time. You may be trying to do too many things and end up...
14 tags
14 tags
"Post this at all the intersections, dear friends: Lead with your ears, follow up..."
– James 1:19-21 (MSG)
13 tags
Do What You're Good At!
This morning's devotion. Personally, it could not have come at a better time! I pray it blesses you too! God Speaks Through Gifts and Abilities  People often wonder, What am I supposed to do with my life? What is my purpose for being alive? Does God have a plan for me? One way God answers these questions is through our natural gifts and abilities. He leads us to understand our purpose...
10 tags
Ambitious
I saw an advisor today because I had questions about pursuing a BFA as opposed to a BA, and when I should submit a portfolio to be accepted into the BFA program. I learned that I have a lot of work ahead of me but at the same time I'm excited to get the ball rolling on all of my SVAD classes. Looks like I won't be graduating when I originally planned, but that is okay! If this is what...
13 tags
Lack of Understanding
I recently have started some Joyce Meyer daily devotions in my Bible app "YouVersion" on my iPhone. Here is the one from this evening. I hope it will impact you as it has impacted myself. Trust God's Ways Did you know the lack of understanding of how God does things can wear you out? If you don't understand His ways you could end up fighting and resisting things,...
8 tags
"Maybe there's something you're afraid to say, or someone you're afraid to love,..."
– John Green (via thresca)
10 tags
Positive Belief
This is an excerpt from my daily devotional which I thought was very inspiring: "Positive belief in God's promises yields good results because the Good One sends them to us. Refuse to give up, and you will see the results of your positive belief."
21 tags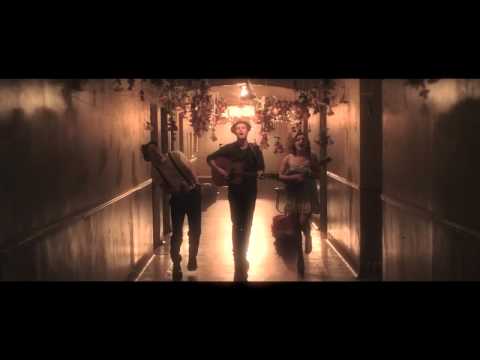 "Kiss Me" by The Fray :)